At State Enterprise for Forest Management "Srbijašume", for the production of high quality seedlings, seeds of high genetic worth are used, which means selected, qualified and tested seeds harvested from seed objects, as well as seeds from domestic and local provenances.
Currently, at SE "Srbijašume", 103 selected seed object are registered, of which 37 are seed objects of coniferous tree species and 66 of broadleaf tree species. Except for separating natural stands for seed objects, the Enterprise is engaged in establishing seed plantation, which is carried out artificially by planting seedlings. At present, only one seed plantation of the Picea omorika (Serbian spruce) is registered, and in the last few years three new seed plantations have been established (2 of wild cherry and 1 of field ash), which will be registered in the following period.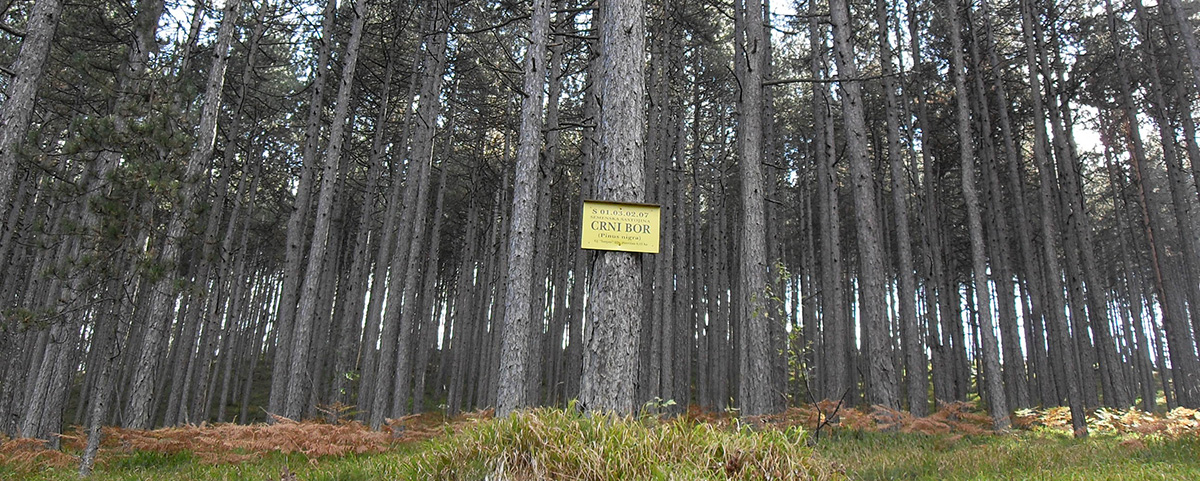 Depending on the abundance of crop, phenotypic characteristics of tree species, what exactly is being collected/harvested (cones, fruits, seeds) and terrain conditions, the forest tree seed collection/harvest is organized and implemented in the following ways:
1 Collecting from the ground;
2  Collecting from treetops of felled trees;
3  Collecting from standing trees – reaching from the ground;
4  Collecting from standing trees – climbing trees;
5  Collecting from bent trees.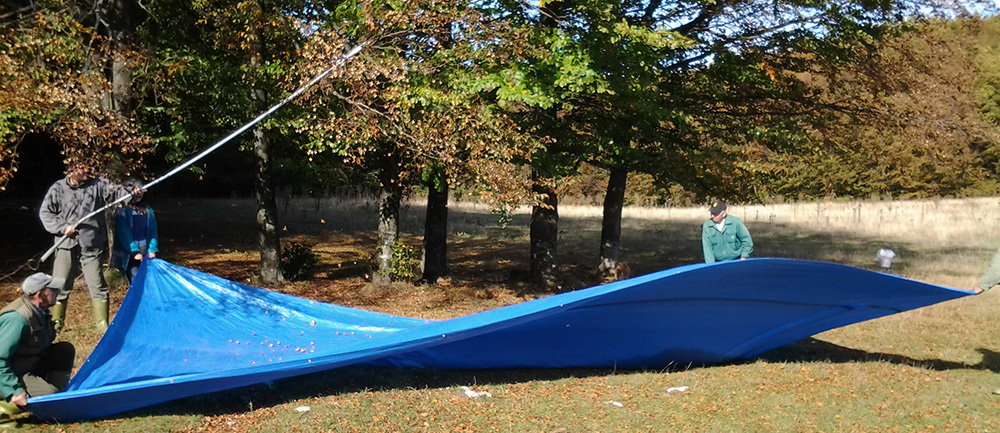 The processing of collected wet/dry fruits or cones for the purpose of seed extraction is carried out by appropriate methods in the very nurseries or, to a large extent, in the modern, technically and technologically equipped Center for Processing of Forest Tree Seeds (Forest Seed Center) in Požega, which operates within FE Užice. operating in the assembly FE "Užice" Užice.
For the needs of production of forest planting material, as well as for the needs of artificial regeneration of forest by seeding, depending on crop abundance, an annual average of 20,000-30,000 kg of various forest tree seeds is collected at the level of SE "Srbijašume".