The Visitor Center "Vrelo" is located on the territory of town Pirot, in the village Brlog, at a distance of 33 km from the town center, within the "Stara Planina" Nature Park.
The facility was put into operation in 2012, after the rehabilitation and renovation of the already existing gamekeeper's house "Vrelo". The works on the facility were carried out under the auspices of the Ministry of Agriculture, Trade, Forestry and Water Management, i. e., the World Bank (GEF Component) within the STAR Project, and with the financial support of the Ministry of Environment, Mining and Spatial Planning.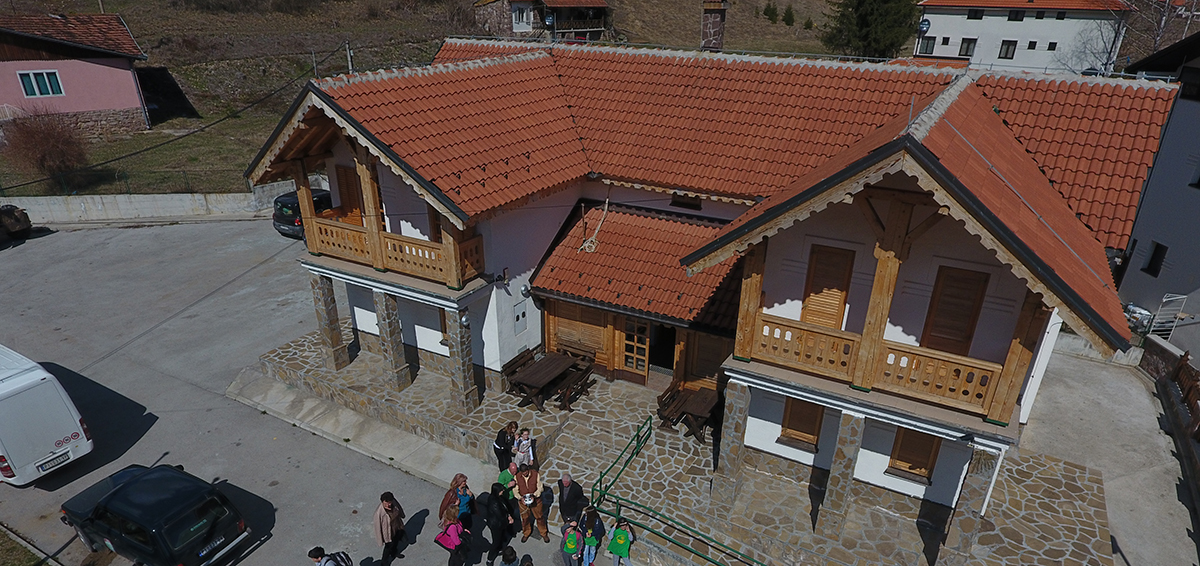 The objectives of the creation of such a facility was to establish cooperation with users of the "Stara Planina" Nature Park, to provide, up-to-date and high-quality presentation of the natural, cultural and acquired values ​​of the protected area, as well as to support the local population in order to market their local products and tourist offer.
The Visitor Center is made up of an exhibition and an accommodation area. In two exhibition halls, visitors can see the collections of butterflies and night butterflies/moths of Stara Planina, fossils from the protected area, as well as collections of the Institute for Nature Conservation of Serbia and the Institute for Biological Research "Siniša Stanković" with strictly protected and protected plant species. Strictly protected and protected species of flora, mammals, lepidoptera, herpetofauna, as well as geological, natural and cultural heritage and hiking trails designed for sports and recreational tourism are all highlighted on numerous panels.
The Visitor Center also disposes of specialized laboratory equipment for the study of flora and fauna, i.e., a stationary lab with electroscopes and multiple indicators and field lab, and it represents one of its kind in Serbia.
For lovers of sports and recreational tourism it is possible to use mountain bikes for touring around the protected area.